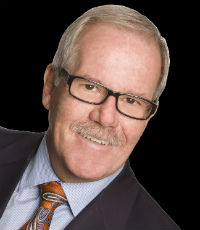 Accomplishments

Since beginning his real estate career in 1982, Alan has been able to accomplish many things. He has been a top producing Shields agent each year for the past 27 years. In the same number of years, he has always been rated among the top 1% of Real Estate Agents nationwide based on annual sales volume.
Alan has successfully managed many corporate relocations including Oracle Corporation and Digital Equipment Corporation. It was because of Alan's experienced professionalism and love of Colorado Springs that both companies achieved such high percentages of recruitment. Alan has also had a hand in managing relocation services for HP, McLeod USA, Principle Financial Group, MCI and Quantum.
Alan is an active member of the Pikes Peak Association of Realtors, National Association of Realtors, and the HBA among others. In over 34 years as a Real Estate professional, Alan has made a lot of friends. Depending on your buying or selling needs, you may get to meet some of these fine people. They are all dedicated professionals like Alan, and as a team, they will work to get you the results you need. He also enjoys giving back to the community by taking an active role in civic and community services.
"My Dream is to help people call Colorado home!"
This area and community has been especially good to me and my family. We get to ski in the winter, golf at amazing courses and camp all summer, ride horses and hike all year long. The schools are great, the skies are clear and the streets are pretty safe. You see, my family is the single most important aspect of my life. It's a source of great pride to me that I'm able to share with them the Colorado lifestyle